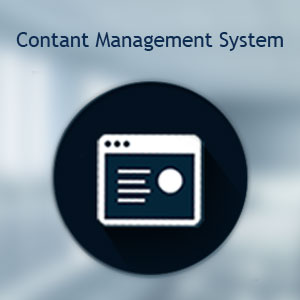 CMS Website Design & Development Services


Are you looking for an affordable & reliable CMS website development in Mumbai? If you said YES! then you're at the right place. Basically, a CMS i.e Content Management System helps you to make updates and changes to your website on your own. Content Management Systems allow you to easily update your website without the need for any technical knowledge, from any computer with internet access and without installing any software. Whether you are looking a CMS for a large corporate website or a bespoke brochure website, we can create an advanced Content Management System to suit all needs. You can update page content, change or upload new images, add interactive content such as video and upload documents for your visitors and choose bespoke calls to action to drop in to individual pages. For e-commerce clients, we also build and develop shop management systems to take your business forward.
Whilst our own core content management systems and web management system will suit many of our clients, we know that one size doesn't always fit all. That's why, while we are experts in building bespoke content management systems, we also have expertise in many other dynamic content management systems. Our development team are able to code your CMS in any language. This allows us to provide robust and flexible systems, future proofing your website and your business. Being fluent in any coding language allows us to work on any content management system or web development project.
We build all our content management systems entirely in house and do not outsource any of the production process. This means any aspect of the content management system can easily be adapted to suit your needs.
Why is it time for you to opt for CMS?


Many companies find it difficult to keep their web site content as up to date as they would like. Often there are delays getting new content online, the site stagnates and your clients get to see outdated information. That's why so many companies are turning to CMS.  A CMS web presence allows you to manage your web site even if you have no technical knowledge, experience with HTML or web site design. It also reduces the calls to your web design agency or IT department for changes to the web site. CMS reduces the time required to publish, allowing you to get your content on-line faster. This is a very important issue for any professional web site.
CMS Website Development – Advantages and Benefits

Update your website in few minutes.
Useful for any responsive websites.
Provides you a business renovation.
Low development cost.
Meet diverse content management needs.
Low maintenance cost & fast publishing.
Streamline your business process.
Fast development of websites.
Edit, update, create, remove, manage contents in an organized manner.
Highly secure and reliable systems.
Manage multiple websites simultaneously.

As an CMS website design company from Mumbai, you can count on us for professional web designing work and we will not let you down. We are serious about the quality of our work, while treating each and every client with the respect and attention that they deserve.